Spandex Truss Cover Panel Walls – Stretch Shapes
Stretchy Screens' panel walls are ideal for adding interest and depth to venues as ceiling treatments, backdrops, or room dividers. When paired with LED lighting or front or rear projection, our  tile walls create a unique ambiance, perfect for live events, trade shows, conferences, and receptions. Or use them without special effects as unique architectural elements – available in white or black premium spandex.
Our tiles come easy to assemble into stunning panel walls with the included silver rings that connect the heavy-duty loops sewn into the corners of each panel. We recommend pipe & base or trussing as a great framing structure for creating a tension fabric wall with these panels.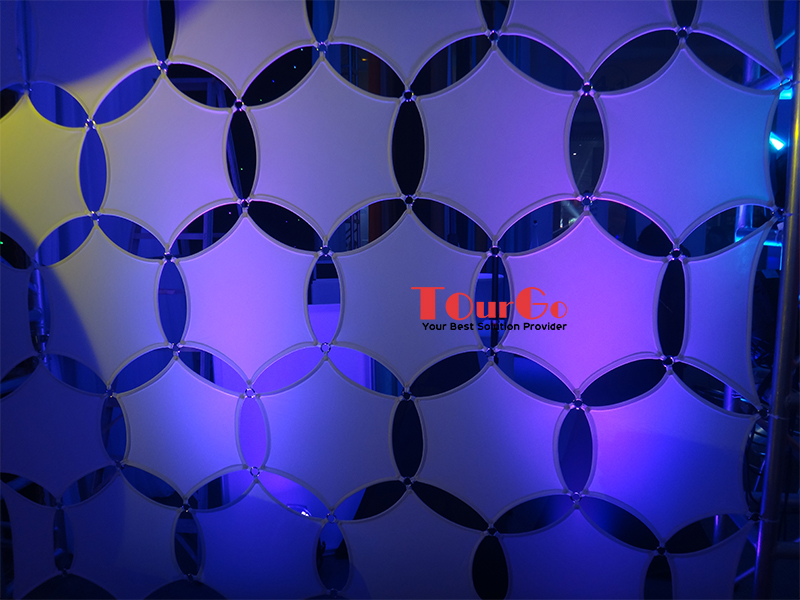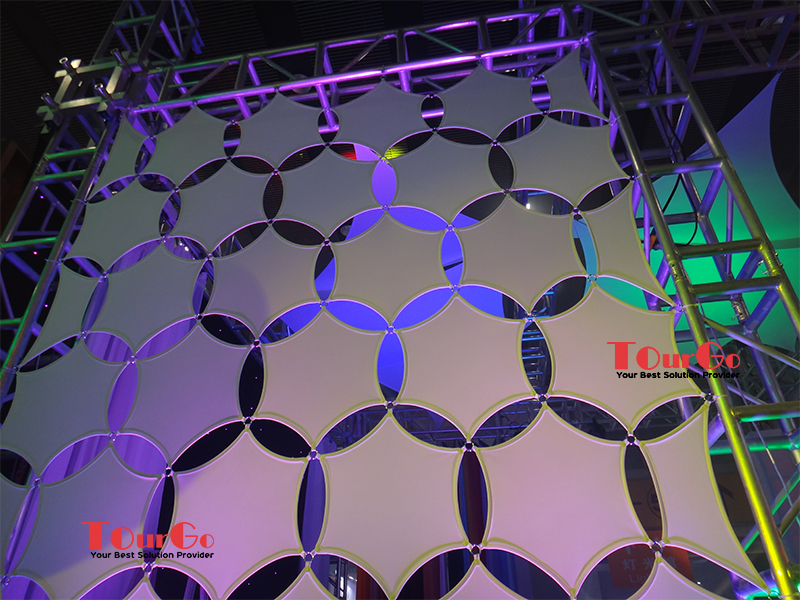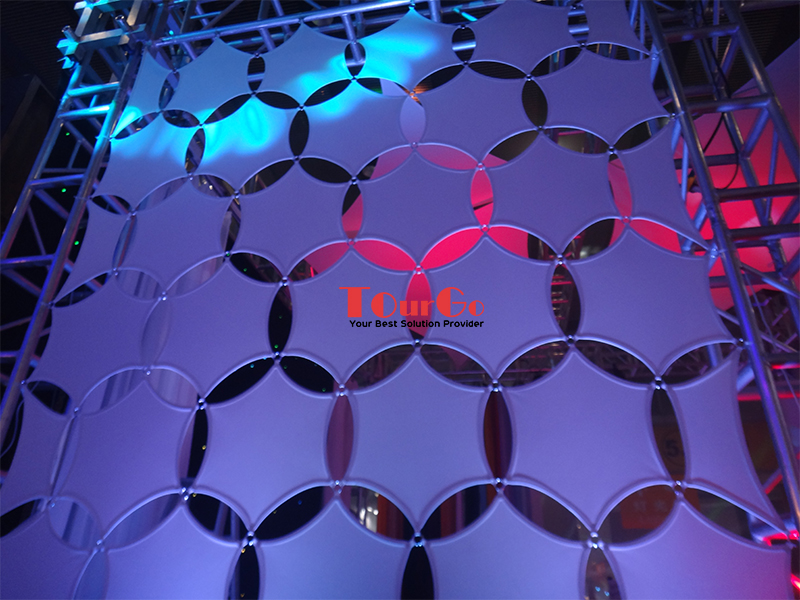 ---
Post time: Aug-22-2019