—

WHO

WE ARE—
About us
TourGo is located at Shenzhen city, with a modern standard workshop of more than 8600 ㎡, more than 80 employees, including more than 20 senior engineers and professional technicians. Since 2012 TourGo has been on the leading  edge of  manufacturing  technologies  and continues  to be one of  the key  designers  and  manufacturers of numerous and  unique live event/Live  sporting event  products worldwide.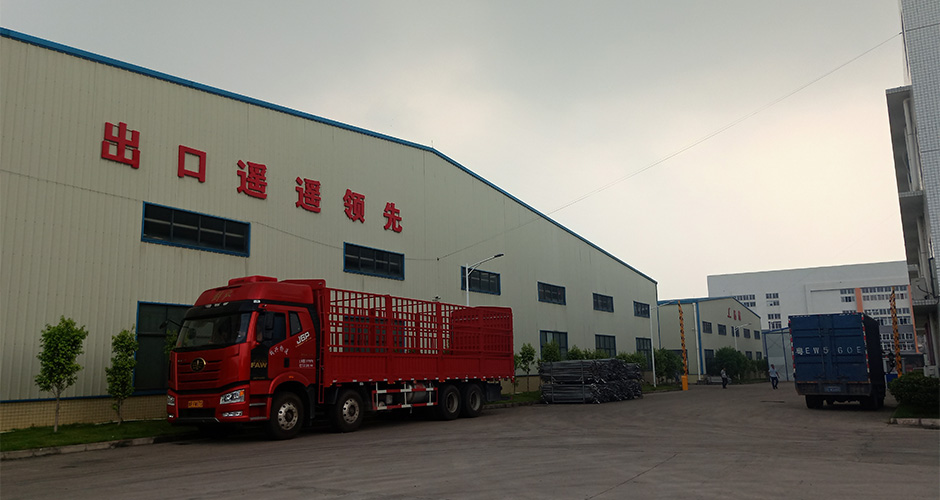 Safety, quality and the acute attention to details makeup our companies' core set of values, beliefs and standards. With safety, the client and the end use always at the forefront of everything that we do-our result is delivering the highest quality and safest product line available in the market today to our numerous clients around the globe. TourGo is proven to be able to satisfy your every special need. Over the past decade, TourGo has provided advanced solutions for clients in over 100 countries and regions in performances, shows and exhibitions and other large-scale events.


Milestone
To present- TourGo has grown into the industry's largest integrated system solutions provider with complete product line and advanced technology.
2022 – FIFA World Cup Qatar 2022
         – Beijing 2022 Olympic Winter Games
         - By the end of the year, Complete the construction of 10000㎡ of Ninja Warrior venues
         - APEC 2022 meetings Thailand
2021- China International Import Expo (Shanghai) 2021
         – The 16th G20 Summit
         – 2021 Guangzhou Strawberry Music Festival
         – Opening Ceremony of the 130th China Import and Export Commodities Fair
        – The 13th Zhuhai International Aviation & Aerospace Exhibition
2020- The First Guangzhou International Fashion Industry Conference in 2020
        – Prolight +Sound Guangzhou 2020
        – Shanghai Import Expo 2020
        – 2020 CCTV Mid Autumn Party Venue
        – Egyptian Ministry of Defense
2019- Infiniti Spartan Race Shanghai Station 2019
        – "The Belt and Road" International Cooperation Summit Forum(Beijing)
        – Boao Forum for Asia Annual Conference 2019
        – R&D and design of new sound insulation room and successful mass production
2018- First Dealer in USA
        – Research and Study Ninja Obstacles&Omaha Warehouse Established
        – The 2018 Russia FIFA World Cup
        – Shanghai cooperation Qingdao Summit 2018
        – 2018 World Artistic Gymnastics Championships (Doha)
2017- The member of Guangdong Performance Industry Association
         - Flip flight cases finished the sample
2016- TourGo begin the Ninja Warrior Obstacles , the first customer is an America customer which order our Aluminum Truss and built a gym for Ninja Warrior for their own kids and other kids.
         – G20 Hangzhou Summit
        – Establishment of aluminum alloy raw material production line
2015- As Designated Conference Equipment supplier for Africa summit
         - Designed and provided the background for Reading and Leeds
2014- TourGo has grown into the industry's largest integrated system solutions provider with complete product line and advanced technology.
         - Provided interpreter booth for 2014 World Cup in Brazil
         - Provided the stage truss solution for Festival Washington DC International Competitions
2013–Won the title of "outstanding private enterprise of Guangdong province"
         - As the sponsor of truss structure for Shanghai spring international music festival
         - Provided the stage truss solution for Malaysia May Day
        – Jackie chan concert    
2012–Won the pride of Made-in-China" Audited Supplier" and got SGS Certificate Design
        – development of starlit LED dance floor
        – Provided the truss structure for Pakistani government elections
2011–sales by leaps with an annual growth rate of up to 600%
        – Member of " China Entertainment Technology Association"Passed "China Quality Certification Centre"
        – 2010-Set up interpreter booth production base in Shaoguan city,
       – Provided interpreter booths to EXPO 2010 Shanghai China.
       – Won the pride of Guangdong "keep contacts regard credits" in 2010 
       – Passed the ISO 9001:2008 certificate of quality system
2009–set up aluminum stage production line,designed quick stage, aluminum stage , modular stage, and folding stage
2008–Set up aluminum truss production line
2007-set up branch company and production base in Shenzhen, China
2005– TourGo company was incorporated in Hong Kong by William Shen , began entering into the show and entertainment equipment industry, the introduction of the flight case as the company's first product line, which concentrate on the one of the famous brands in the USA. Designed the Rack Cases , DJ Cases , Amp Cases , Mixer Cases , Plasma Cases , Music Instrument Cases , Utility Cases , Pro Audio Cases , Lighting Cases , Speaker Cases , Custom Build Cases,
—WHAT

WE

DO—
TourGo has always maintained their design capabilities,"Much of our new products is driven by client requests. "We are always designing new or custom products specifically to provide a solution,. TourGo's main products include custom design-build, aluminum truss,  aluminum stages, Vocal booths, Interpreter booths, Flight case, and the popular Ninja Warrior Course / Spartan Race configurations. 





TourGo is not only a manufacturer, but also a professional provider who can offer customers all kinds of solutions.
—WHY

US

—
OUR Principles
Concept and Design idea is the basis. Every great product starts with a well-planned design. At TourGo, we deploy a full top to bottom design-build process to bring your custom vision to life. We will work directly with you every step of the way from concept through design through final manufacturing. TourGo hosts a full time and seasoned design staff that is standing by to provide you with clear and concise renderings of your custom products.You image it, we create it!
Safety is one of most important element we need to consider when design and produce the products. Whether you are renting, purchasing or creating a custom design for your live event needs - TourGo has you covered with our Quality Assurance Pledge to you as our client. Our stringent manufacturing methods and processes coupled with our detailed and internal quality control practices-as sure quality, safety and reliability with every item produce for you.
Reliable Cooperation between buyers and our team is a must to keep all working well. We are trustworthy and honest to all clients;We will keep service you for free forever from the moment you inquiry us.


Global Distribution
Today TourGo has warehouses and offices in Los Angeles ,Seattle ,Dallas… and. distributors in LA and Baltimore USA, Mexico City Mexico, Kingston Jamaica, Trinidad and Tobago, Sydney Australia, Auckland New Zealand, Riyadh KSA, Manila Philippine, Bangkok Thailand, Jakarta Indonesia, Hochiminh Vietnam, Stockholm Sweden ,We always welcome you to join us.
Customer Service
Your complete and total satisfaction is our priority. Our team of industry professionals are standing by to assist you through all the processes involved in designing, purchasing, renting and the manufacturing of all of our live event product lines. Even after all these years, they are still looking to improve their service. We also have an in house design department that can sit down with each client to layout there entire event.  We can help our clients make there vision a reality. We can engineer just about any stage or temporary structure to support you rigging needs.
Even if you have no any experience about your projects ,don't worry, TourGo is here to help our client make there production a success.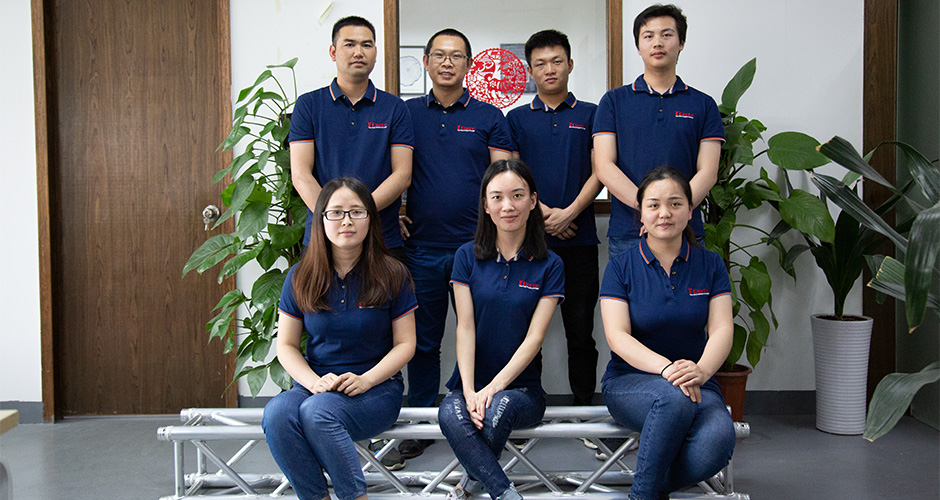 Cooperative partner: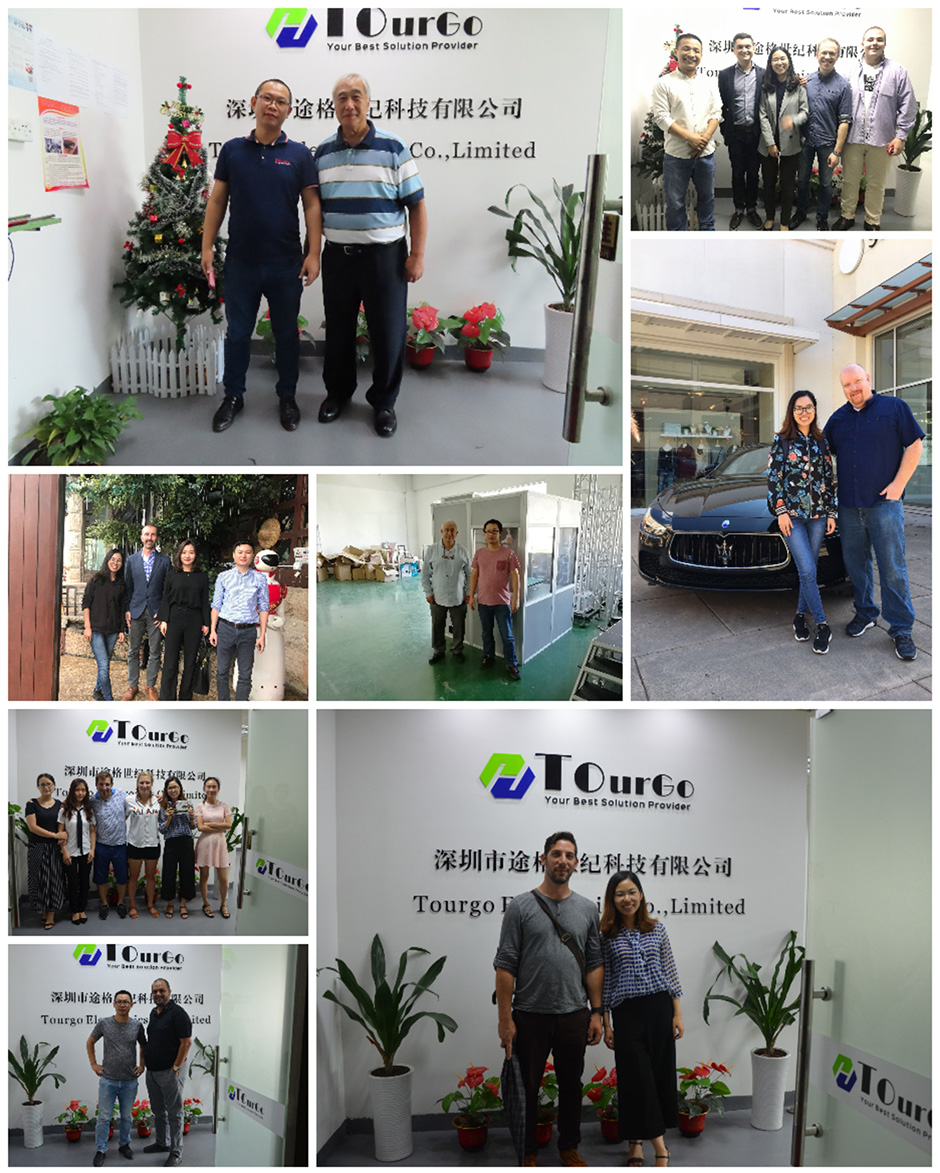 We are always on the way and never stop. TourGo, Your Best Solution Provider!