TourGO carry a large variety of stage lighting truss products: Square Truss , Triangular Truss,I-Beam Truss, Clamps, Box Truss, Circular Truss, Lifts /Lifters, Crank Stands, Junction Blocks, Aluminum, Steel, furniture, tables, chairs, Truss Corners, Light Stands, Lighting Stands, Truss Clamps, Towers, Sleeve Blocks, Hoists, Winchs and Crank-up Stands. Contact us about designing and pricing out your next truss project.  
   Circle Lighting Truss is one of the more popular trusses used around the world perfect for light to medium duty truss systems where general use and short lengths are needed. More common applications are DJ / band lighting, small to medium stage work, exhibitions and shop displays. 
Made from certified T-6082 high quality aluminum
Designed as a lightweight,light to medium duty truss system.
Strong, compact and very versatile.
Low selfweight.
Assembly is foolproof due to the continuous webbing of the diagonals.
Size Options :
Truss Type Options :Spigot Truss ; Screw Truss
CircularTruss spicification options : 100x100mm ;220x220mm;290x290mm;300x300mm;400x400mm;520x520mm
Circular Truss Shape Options : Fat Truss ;Triangle Truss ;Square Truss
Circular Truss Size Options : Diameter 1.5m ,2.0m ,3.0m 4.0m , 5.0m , 6.0m , 7.0m , 8.0m , 9.0m , 10m ..
Colors Options : Sliver ,Black ,Golden ..
Any Other Size /Colors /Shaped are available …welcome your inquiry!
Truss Drawing: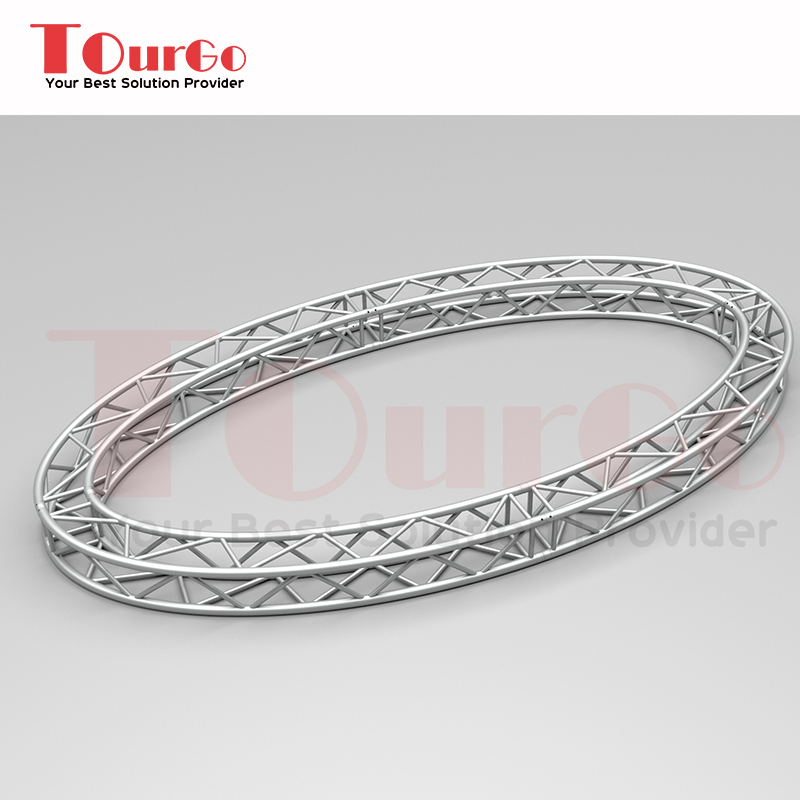 290*290mm aluminum truss, made of aluminum 6082-T6, main tube: 50*3mm, brace tube: 25*2mm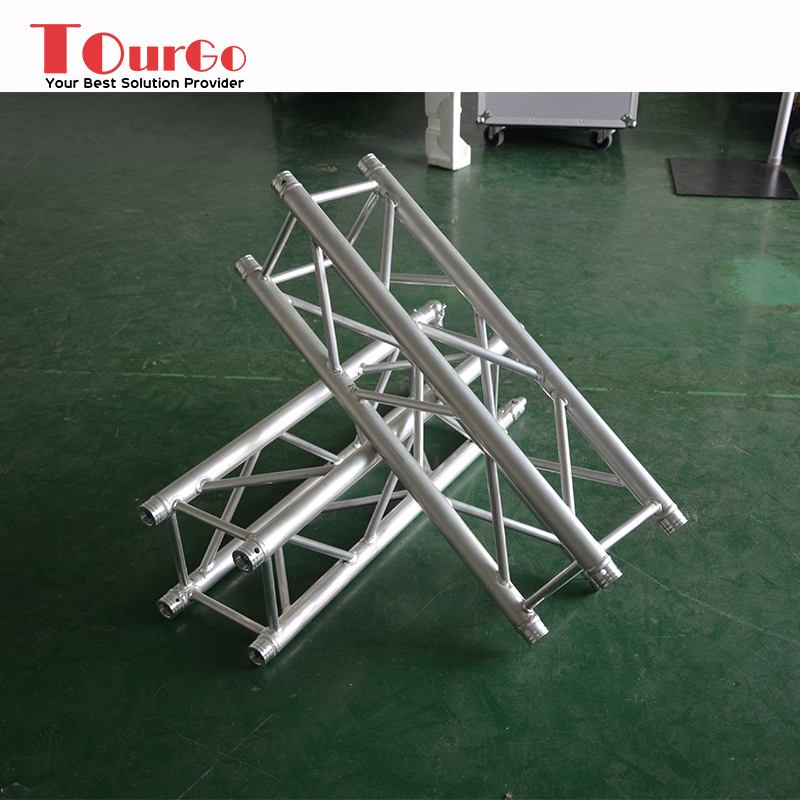 Full welding spot: ensure the fastness and strength between main tube and brace tube, make the truss with long life time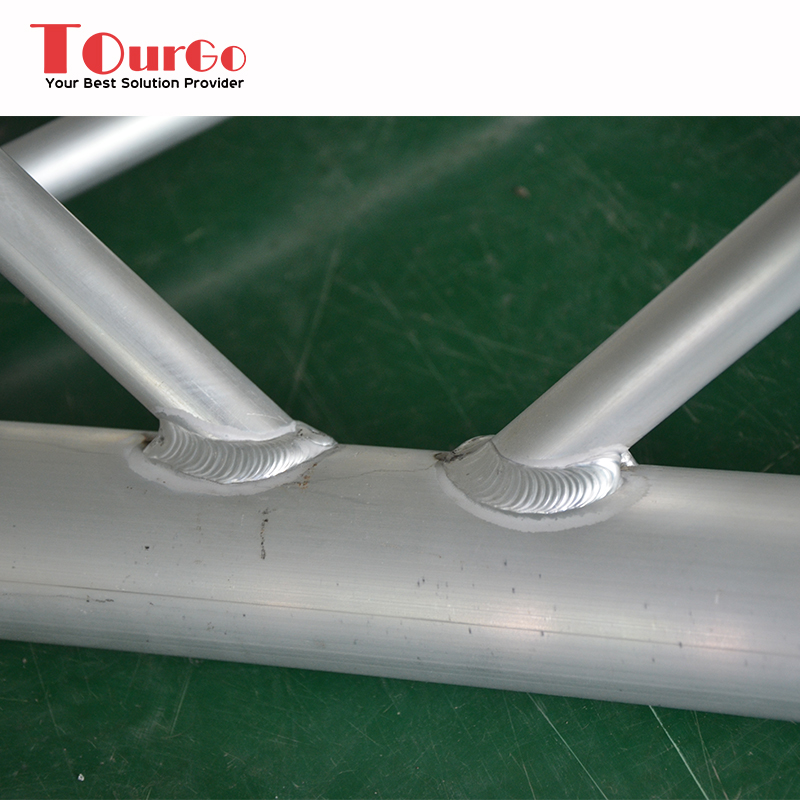 Conical spigot: the truss system was connected via a special male conical coupler with excellent strength ,stability, creating optimal.
It is very convenient to be installed, dismantled and collected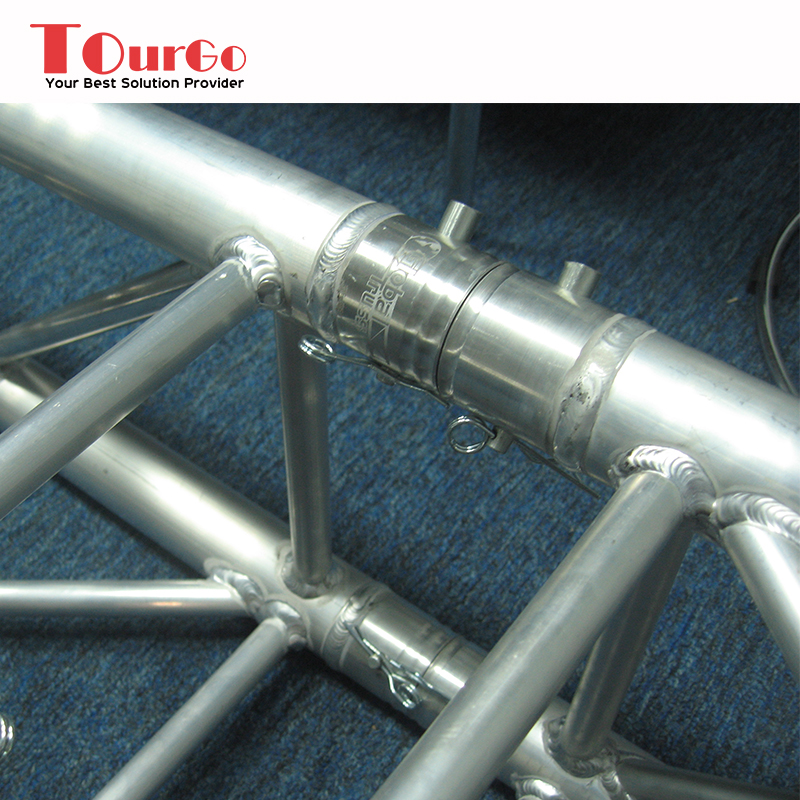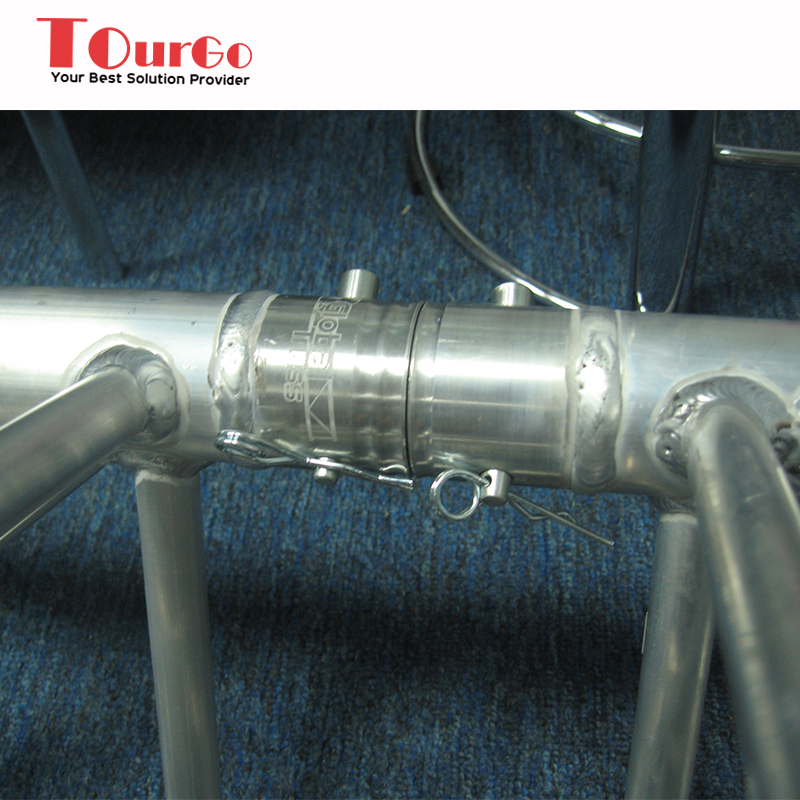 ---
Post time: Jun-11-2018