TourGO Electric Chain hoist is typical of unique optimal structure in shortening the distance between the machine body and the beam tracks, applicable to operations in side low buildings, especially suitable for use in temporarily erected plant buildings or on the sites where expansion of effective hoisting spaces inside the buildings is required the Most important parts of the Machine is Chain and brake system.

electric hoist controller for stage truss system 
three-phase five-wire, 5-core male plug insertion
3-phase 220V(A.B.C) + zero line (N) + ground wire(PE)
6-way 4-core male plug, 3KW/way, 380V
can be linked with signal cable one by one
with French breaker
with flight case packed
Main functions and features:
1.Can be controlled separately, each forward, reverse.
2.Portable, easy to use, beautiful appearance.
3.Easy to operate.
4.Independently designed according to user requirements.
Product Display: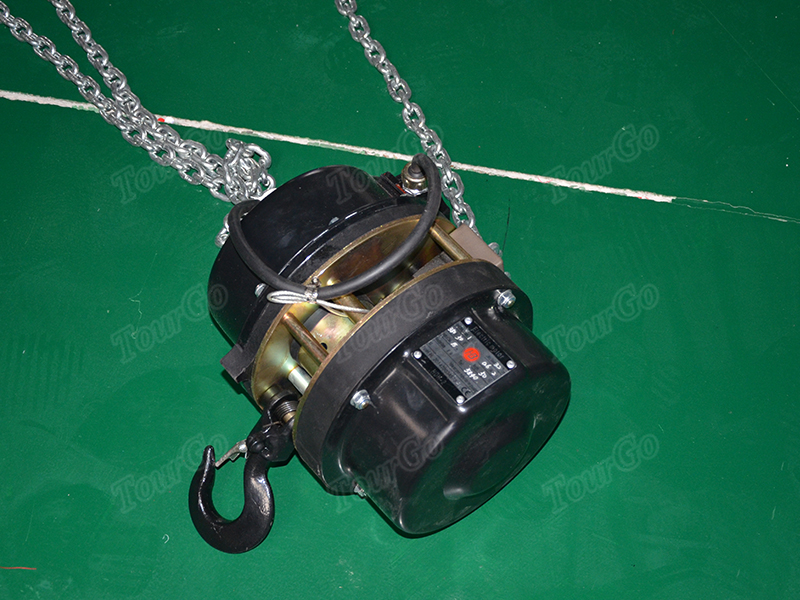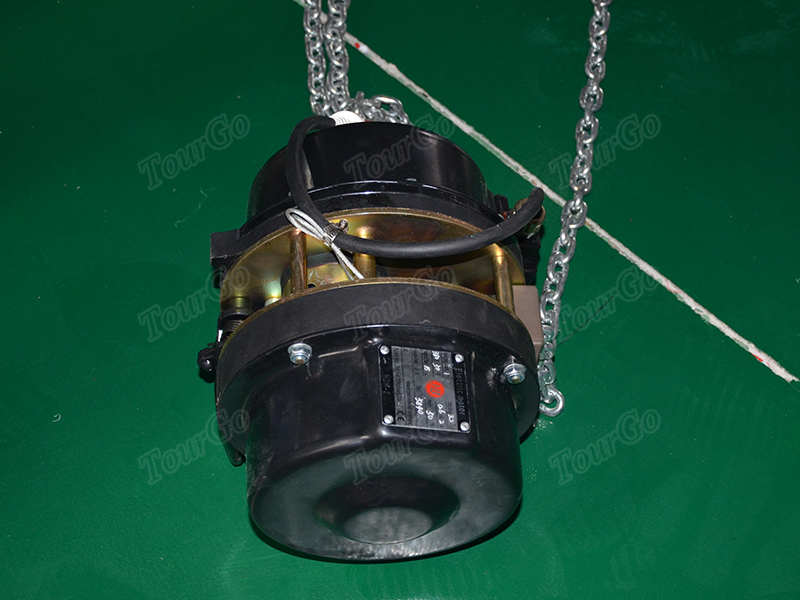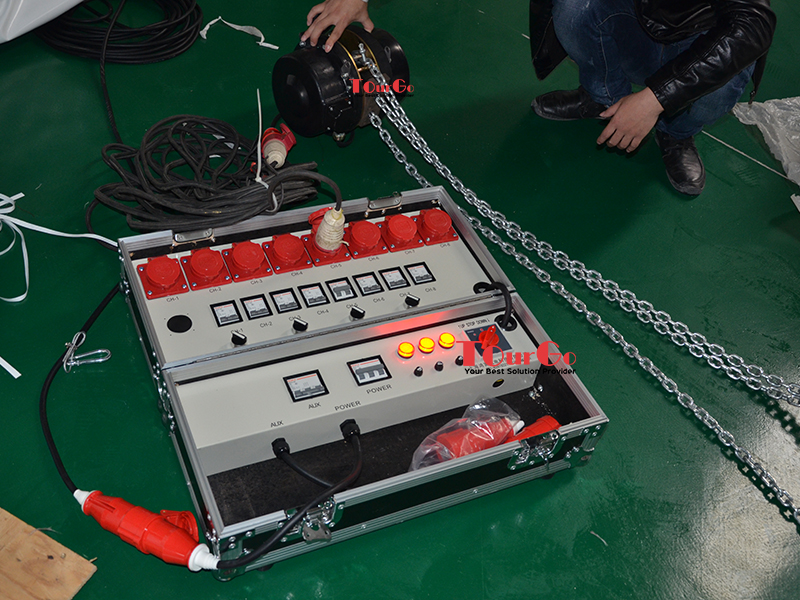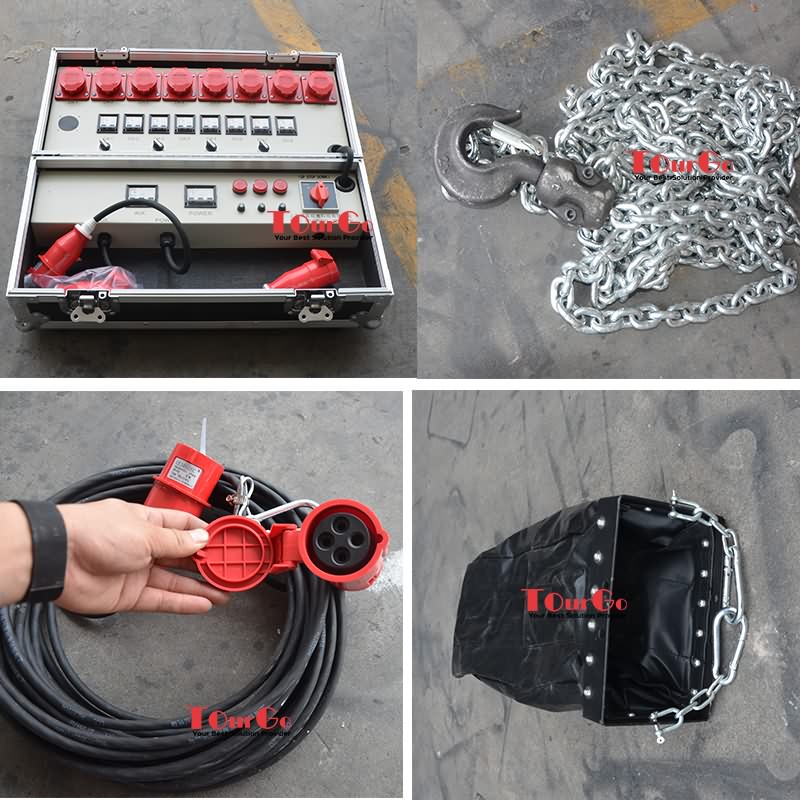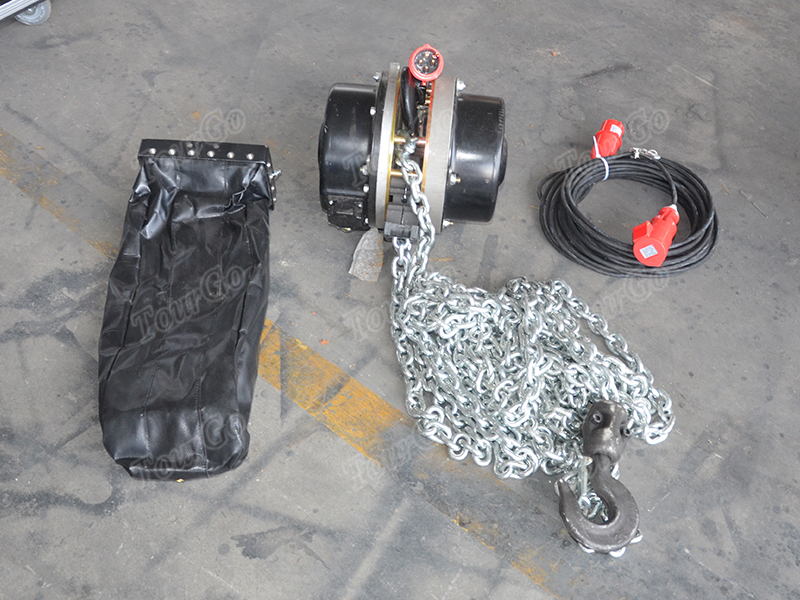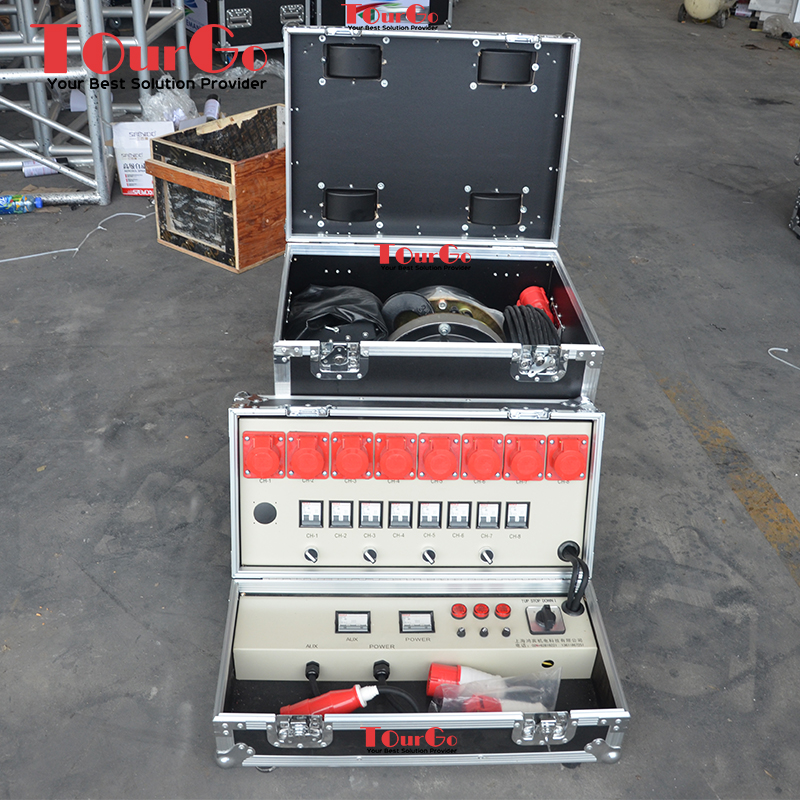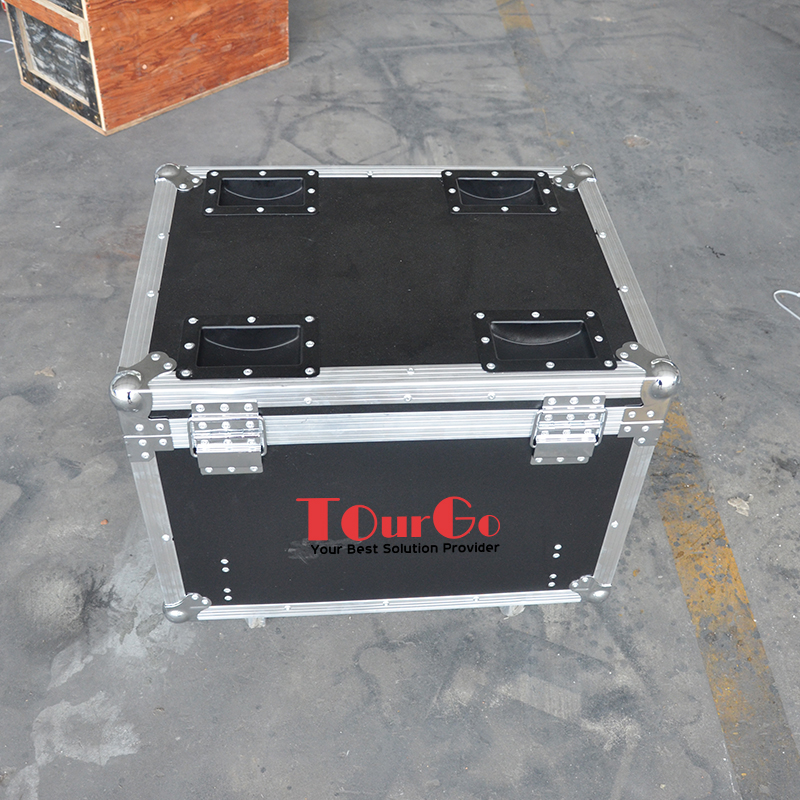 ---
Post time: May-29-2019