TourGo American Ninja Warrior Obstacle Ring Slider for Kids and Adults
Athletes hang from the rings and then slide them along the parallel bars, navigating the various dips and humps until getting far enough to launch themselves to the landing platform. Requires upper body and grip strength, and getting hung up at any section will intensify the workout.
Each element is available in a variety of colors. Enjoy customizing your element/gym by viewing our Color Options link at the bottom of this page, under Ninja Solutions. A Business Developer or Designer can assist you in this process as well.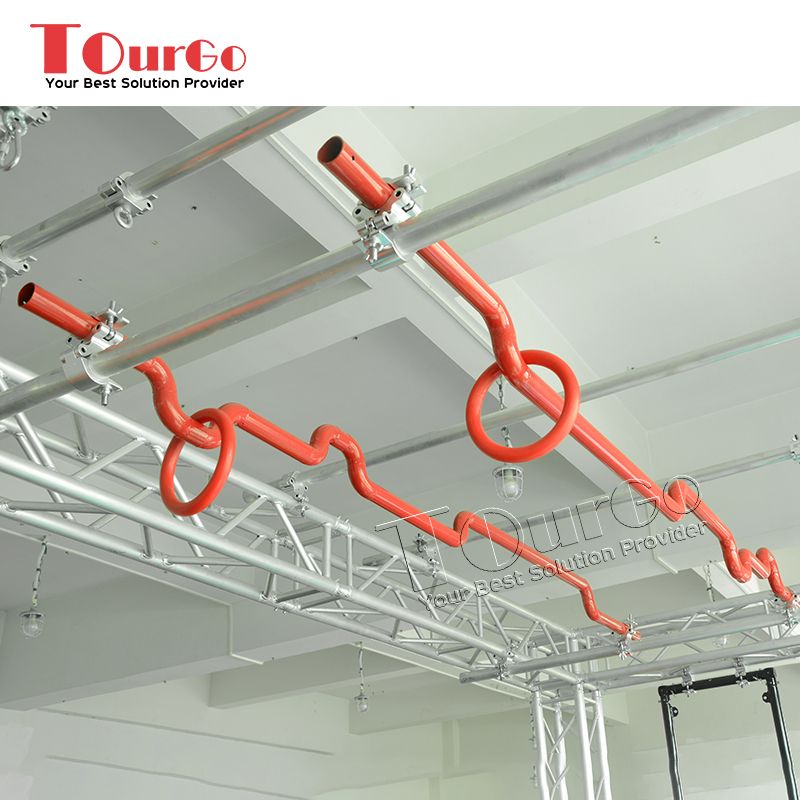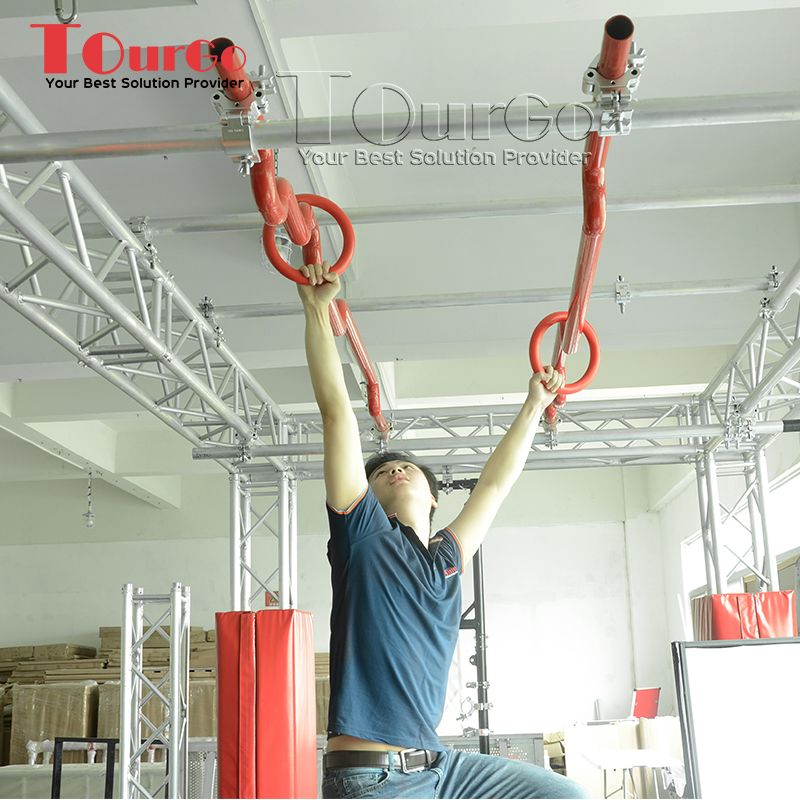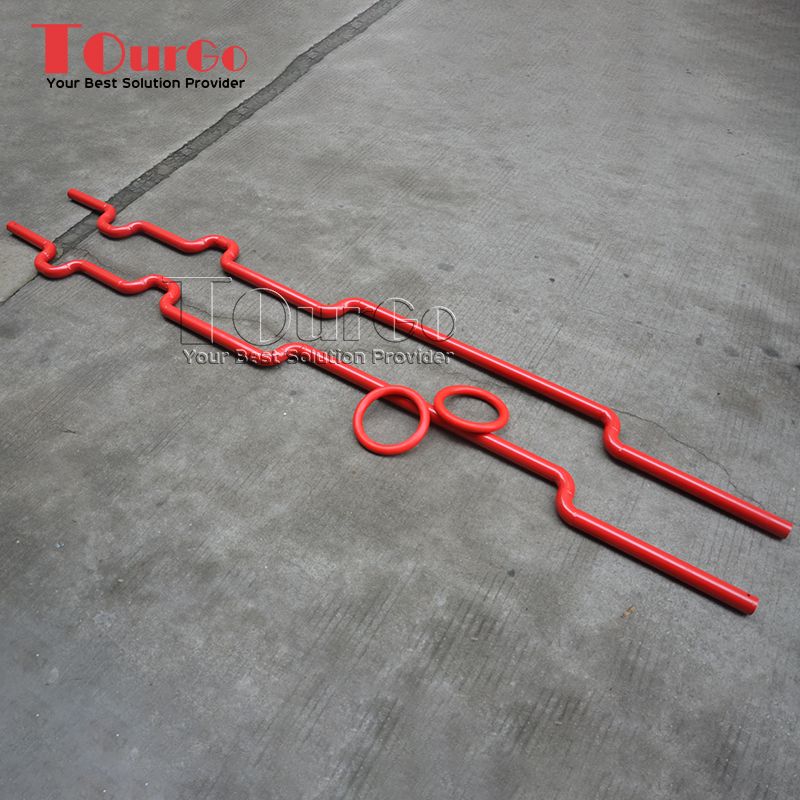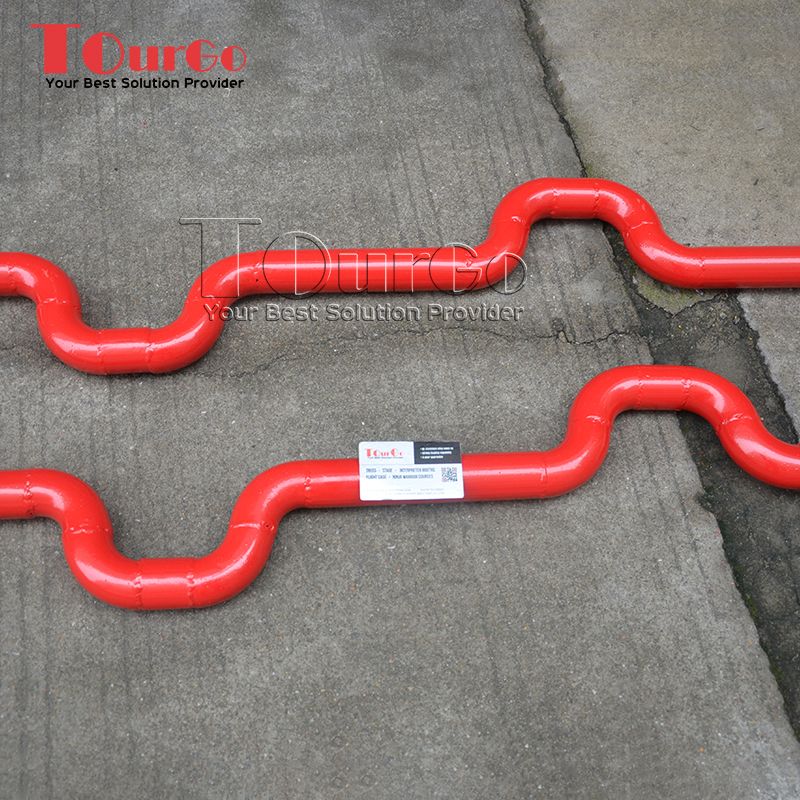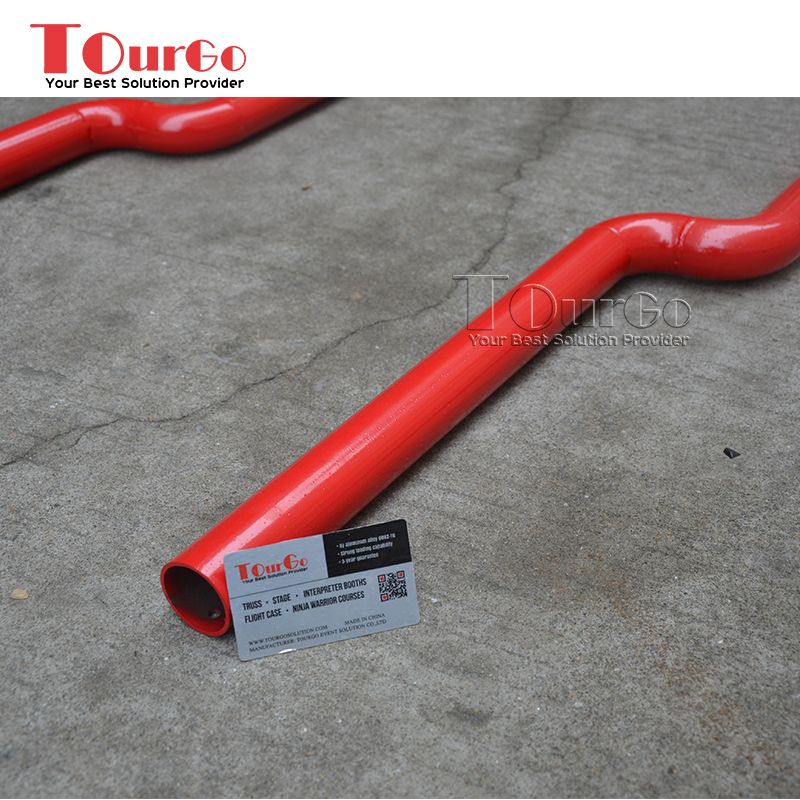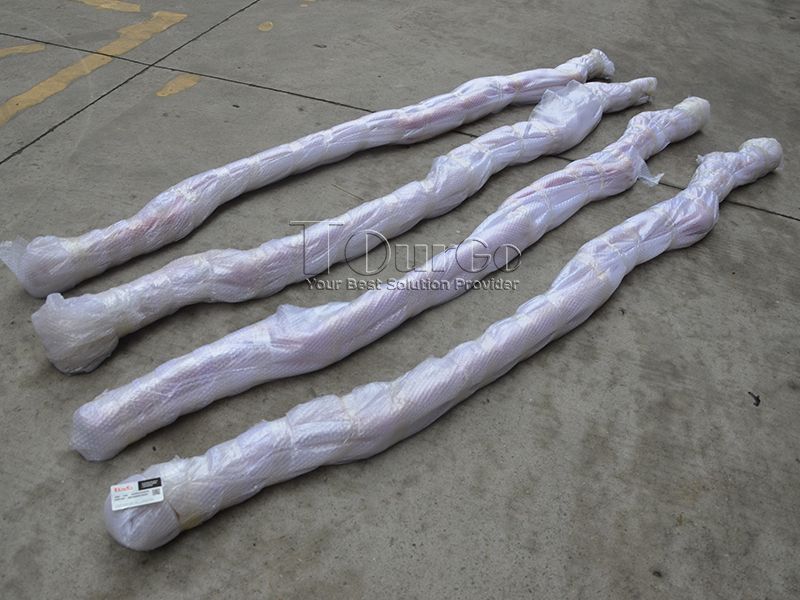 ---
Post time: Apr-10-2019