12.2′ Round Kid / Toddler Trampoline
Product Detail
Specifications
FAQ
Product Tags
Fully galvanized steel frame for better resistance to rust and corrosion; 6 arc tubes and 3 u foot tubes with 6 balanced contact points for better stability and safety (all sports power trampolines products are thoroughly tested for safety and durability ). For better bounce: wear-resistant and anti-uv jumping mat (made of pp) stands up to high pressure; 36 galvanized springs for good elasticity. Powerful loading capacity: max loading capacity is 442 lbs. In addition to solid construction, large capacity makes you feel safer and allows several persons can play and jump on this trampoline together. For maximum safety: children's trampoline can be used indoors and outdoors safety enclosure net is closely and tightly connected to galvanized steel poles with foam sleeves. There is no ga between the enclosure net and jumping mat so it guarantees your safety while you are jumping on it. A completely visible net creates a safe and enjoyable jumping environment because you watch your kids outside the surrounding mesh net and you can see all the beautiful scenery outside the trampoline while jumping inside. Complete accessory set and easy assembly: 1x cover,1x jump mat,1x protection net,1x installation tool,6x upper guardrail,6x foot tube,6x arc tube,36x spring,1x manual, and the installation tools you need. Specification:material: pvc+pepackage weight: 13000g/28.66lbspackage size: 88x31x21cm/34.64×12.2×8.26insuitable age: 3-12 years old. Please note: when younger children are playing, adults are welcome to accompany you. Package content:1x cover1x jump mat1x manual1x protection net6x upper guardrail3x u foot tube6x arc tube30x spring.
---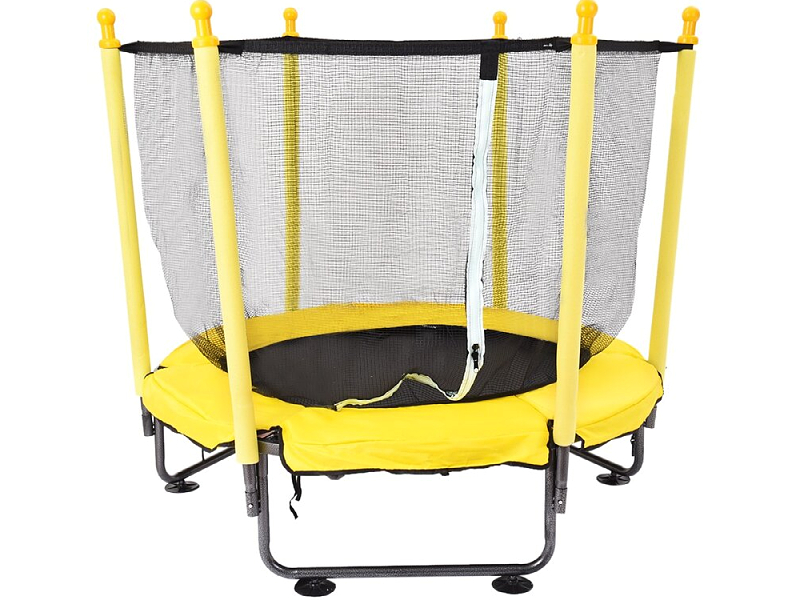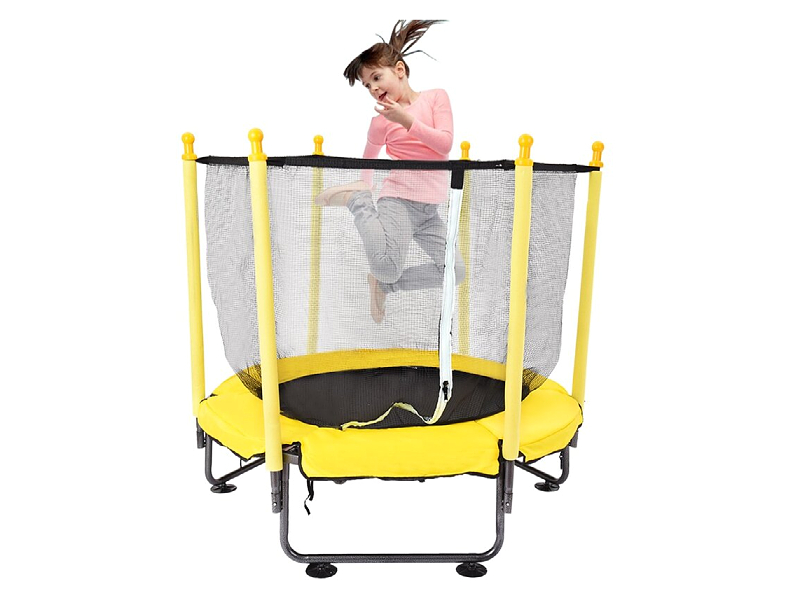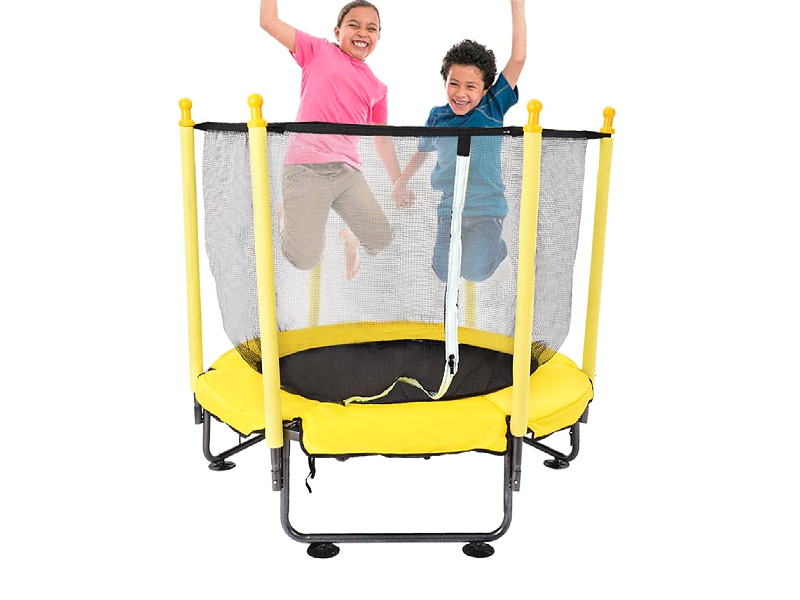 1.  Why your factory provide not only  lighting truss, but also  flight case, portable stage, pipe and drape ,ect ?
Actually, the reason is very simple. All our product need the similar raw material , like plywood, aluminum alloy tube. We just need buy the professional machines, hire the skillful workers and enhance the R& D Team. We hope we could provide " One-Stop service" for our clients.
Our concept is " Tourgo , Build your dream"  Our goal is to win the bright future and be the No. 1 Pro sound & Light equipment manufacturer.
2. Does Tourgo company provide the OEM service?
Yes, Tourgo could provide the OEM service according to your request.
We have the ten-year designers team, the customized flight case, portable stage, and  lighting truss also is available,  just need your idea!
3. Does Tourgo company offer warranty for the sold products?
Only if your products are purchased from Tourgo company, we promise life time warranty. In other words, if your products are purchased directly from us or our dealers, you can enjoy such warranty.
4. Do you provide the flight cases parts for replacement I purchased from Tourgo company ?
Well, almost all our flight cases parts are replaceable. You can replace them yourself. If you want to get them, you can contact us soon.   
5. What is the mean of Alphabet "U" in rack case catalog?
For rack case, we offer 2U, 4U, 6U, 8U and other models of "U" cases. "U" here is a unit referring to inner height of the rack case . Usually, 1 U equals 1.75" (4.45cm).
6. I want to distribute your products in my country. How can I become a distributor ?
Tourgo has searched global deals for all our products. We will provide preferential offers for all deals, especially those in large amount. For most information about dealership, please visit our Distributor Wanted.  
7. What is the MOQ for your products?
Tourgo requires no minimum order quantity, and we can ship single item samples or large orders worldwide for any clients who are in need of our products
8. Can I get any discount for my order?
Yeah, you can contact our sales team, depending on the amount of your order 
- The products you need
- The exact desired order quantity
- Your desired time frame
- Any special packing instructions
With this information we will get back to you with a quotation.
We also offer limited time promotion, please notice our post in our website.
9. What is your payment term, delivery time? Do you have the reliable freight agent?
The payment term is T/T, Western Union.
Delivery time is 7 – 15 days after we get the payment. Surely, if you need the goods urgently, we  try our best to meet your demand. Moreover, we  will send your goods pictures to you before the shipping
Yes, as a leading manufacturer, we have the reliable freight agent and has done the business with them for many years. If you have your own agent,  we would like to coordinate with them fully.
10. Will you send the drawing of the custom product for our confirmation before the production?           
Yes, Absolutely! Like custom flight case, lighting truss project, portable stage project. We will provide the professional drawing for your confirmation before our production.